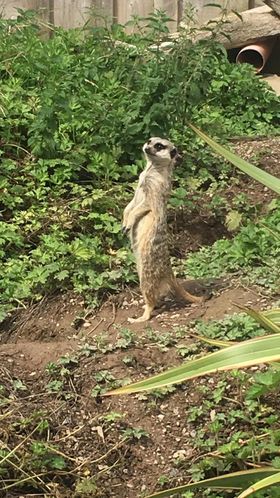 Are you looking for your next school tour or visit? Wild Encounters Mini Zoo could be the ideal place for your trip! For its size our site boasts a great variety of exotic and domestic animals for your students to see and learn about as you wander round, including snakes, tortoises and more in our reptile house, meerkats, parrots, pigs, goats and lots more! Find our full list of animals on-site here.
As part of your visit, you and your students are welcome to watch and listen to the entertaining and educational scheduled daily keeper talks that we put on about a selection of the animals here on-site, whilst every exhibit also has a species information sign where you can learn more about where that animal comes from in the wild, habitats, diet etc. making us an ideal location for an enjoyable and fun learning experience.
Our outdoor play area is the perfect place for your students to blow off some steam and our picnic tables make a great spot to have some lunch. Students are welcome to bring a packed lunch and we have a selection of hot and cold drinks, along with ice creams, snacks and souvenirs available from our on-site shop area.
Price per student €6. One teacher with every 5 paying students goes free. Special needs classes/schools one teacher free per 1 paying student. Additional teachers/assistants priced at €7. Prices and conditions valid for up to secondary school age range bookings. Applicable during weekdays only.
Email getwild@wildencounters.ie to discuss details and book your school tour with us!