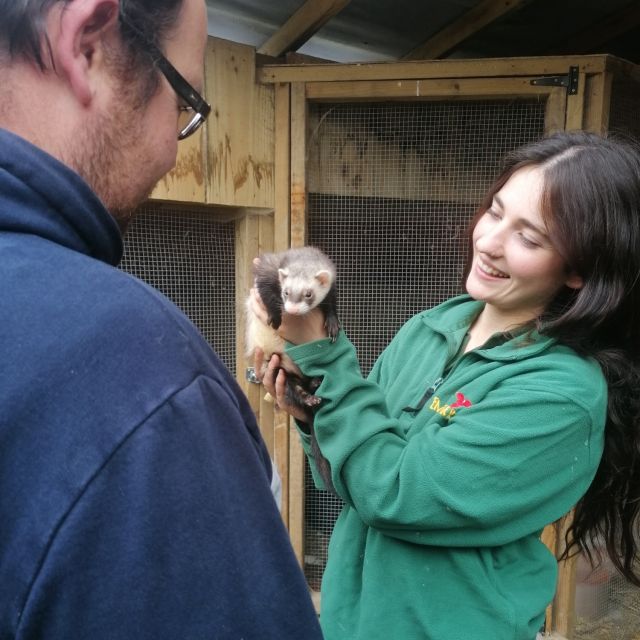 SEASONAL SHOP/RECEPTION STAFF
An exciting opportunity has arisen at Wild Encounters as we are currently recruiting for a Shop/Reception Assistant to join our small team for the 2023 season. We are looking for someone who is passionate about the zoological and tourism industry and loves to engage and build relationships with our customers. The role will be primarily working weekends initially with the possibility of extra days during the holidays and busier periods as and when required and will involve working in our entrance shop area and the duties that come with it. Please note that this role is front of house only and will not involve directly working with the animals.
The main duties of this role will include but are not limited to:
Greeting customers at the entrance
Advise and assist customers with all store products & services
Answering the phone and assisting with any customer questions or queries
Engaging actively with customers and providing a high standard in customer service
Stock management & product knowledge
Till duties and taking payments for products and services
Party Room & Party Food Preparation and assisting with birthday party bookings
Cleaning and maintaining of public areas
The Ideal Candidate:
will be reliable, energetic, with a can do attitude and attention to detail
must be confident engaging with other people of all ages and abilities in person and over the phone
have a smiley and cheerful persona
be able to work on their own along with working with other people
a willingness to help wherever possible and learn where needed
initiative
An in date HACCP cert level 2 will be an advantage although not essential as full training will be given
Flexibility
Manual Handling training is an advantage
Fluent in English in both spoken and written
Maths skills
An in date qualification in First Aid training is advantageous but not essential
Prior retail and customer facing experience will be highly advantageous
Animal Lover – even though this isn't an animal role, we would seek individuals who have a love of animals and can actively communicate with our customers on animals we hold within our collection
Ability to build a strong working relationship with all team members both animal & non animal roles
This position is initially for weekend hours working Saturday and Sunday 10am-4pm with the possibility of further days during the holidays and busier periods if and when required. This position will run from the 27th May or possibly earlier to last weekend of August. A driving license is not required for this role but please make sure to research and make sure you have a mode of transport to reach us for the required working hours as we will be unable to provide pick ups and lifts to and from site.
CV's and cover letters accepted by email to getwild@wildencounters.ie. Closing date for applications Friday 12th May but interviews may be conducted before the closing date.